The secret to farming a nutritious Arnarlax salmon
Home > Sustainability > In balance

It's in our DNA
Before carbon neutral and high animal welfare became watchwords in the aquaculture industry, Iceland had long come to value the central tenets of sustainability. Life at the top of the world can be precarious, which is why caring for our seas and the sustenance it provides us is part of our DNA. Most importantly, what we have learned is that quality salmon goes hand in hand with the most sustainable practices possible.
Risk assessment
Iceland uses a unique genetic risk assessment that estimates the potential risk of genetic mixing between farmed and wild salmon. As a result, there is a limit to the permitted production of farmed salmon based on the outcome of that model.
A large portion of the coastline is also closed off for fish farming. The result is that all of Iceland's major salmon rivers are far away from fish-farming activities.
It is safe to say that the Icelandic authorities are taking a conservative approach when it comes to fish farming, the possible effect on the wild salmon stock and so is Arnarlax. The risk assessment is up for evaluation every third year.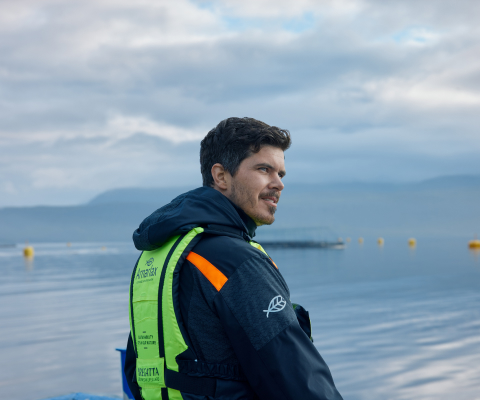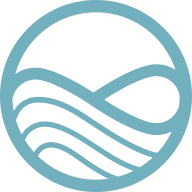 Clean fjords
In many parts of the world access to fresh water is a challenge. Arnarlax uses fresh water only from areas where the risk of water shortages, or the risk of poor water quality, is low. Not only do we use water from low-risk areas but all areas in which we operate are defined as low risk. In addition, all water used in harvesting goes through our in-house water treatment system before being released into the ocean.
Arnarlax helps to reduce marine pollution by ensuring that obsolete plastic equipment is recycled and contribute to beach cleaning/collection of plastic waste through funding, as well as participating ourselves.
At Arnarlax, we use every part of the salmon. All by-products from the production are sent for further processing which means 100% of the raw materials is being utilised.
Green business means good business
Each year, in compliance with Icelandic regulations, Arnarlax submits a green accounting report to the Environmental Agency of Iceland, including information on power usage and usage of oil, water and seawater. The report also covers all chemicals, waste, medicine usage and emissions involved in the company's operations.
Total transparency
Green book keeping is not only a way for us at Arnarlax to ensure total transparency for the Icelandic community, it is also a way to involve our trusted employees in the day-to-day business. Employee involvement means that everyone at Arnarlax is conscious about the valuable steps we take to guarantee that our salmon is produced in the most sustainable way. This can lead to more environmentally friendly practices, better use of raw material and more sustainable production, ultimately making the world a better place.

Green book keeping
Transparency and sustainability are not just lofty terms we use lightly. We pride ourselves in making every aspect of our company profile visible, and value any criticism that comes our way.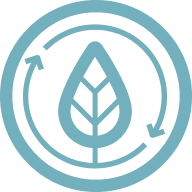 Comprehensive environmental policy
Arnarlax has an active environmental policy based on sustainability in every aspect of its operations.
The main objectives of the environmental policy are:
· Full compliance with regulations and standards
· Zero escapes
· Optimal feed ratios, reducing organic load on the bottom
· Full openness to using alternative products that may be more environmentally friendly
· Increasing the share of waste that goes to recycling
Environmental assessment
All Arnarlax farming activity has been through an environmental assessment process. That process includes stakeholder participation and involvement of the Environmental Agency of Iceland, the Food and Veterinary Authority (MAST), the Planning Agency and the Marine and Freshwater Research Institute, among other specialists. The outcome is an extensive environmental report describing the impact of the farming activity, mitigating measurements, and how the environment should be monitored.